[B]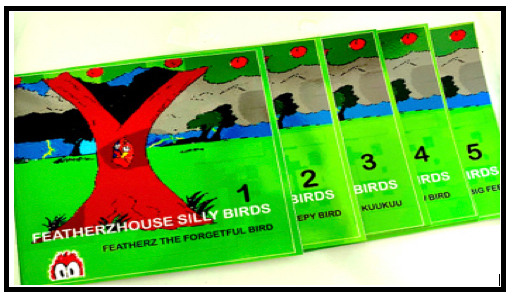 COMPLETED STORYBOOKS
5 EXCITING FEATHERZ "SILLY BIRDS" STORYBOOKS WITH 'LIFE APPLICATION' LEARNING ADVENTURES
VOLUME 1- FEATHERZ THE FORGETTFUL BIRD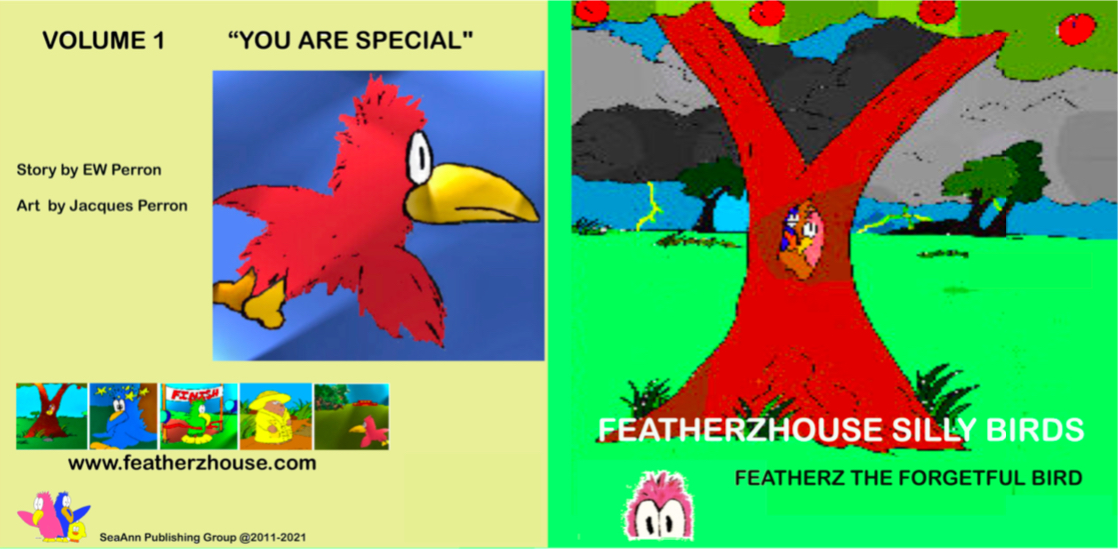 "You Are Special"
God made YOU because He loves you.
There never has been nor ever be anyone else quite like you.
Now that's really special!
So when you close your eyes tonight to go to sleep,
you can think of beautiful pink meadows
filled with pink feathered friends like Featherz...
But don't forget to thank God
for making a so very, very special YOU!
"I praise You, for I am fearfully and wonderfully made"
Psalm 139:14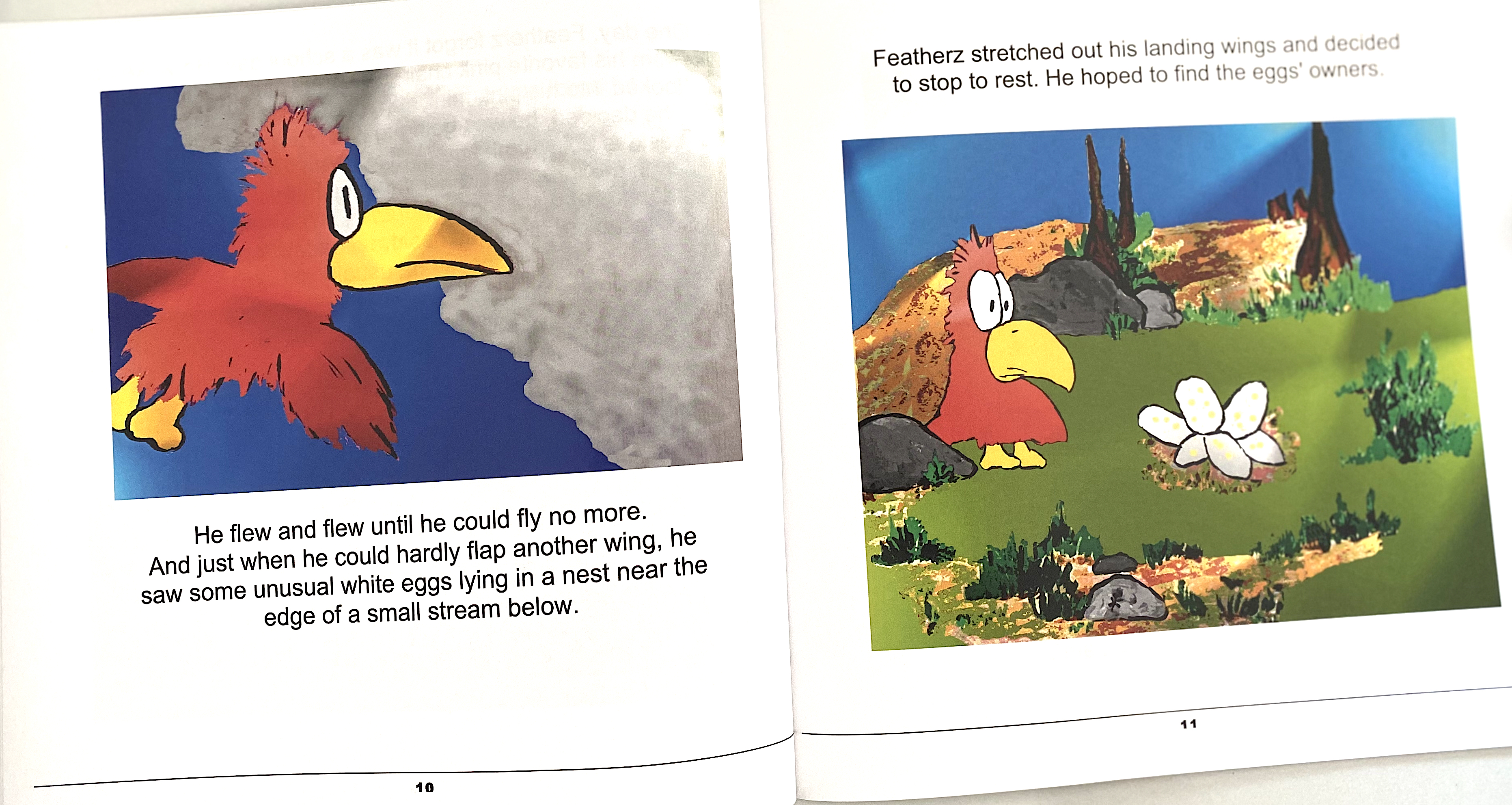 VOLUME 2- KUUKUU THE SLEEPY BIRD

"Helping Others"

God is very pleased when we help others.
When we do something nice for someone else,
it makes us feel very good inside.
We should always help one another.
"Be kind to one another..."
Ephesians 4:32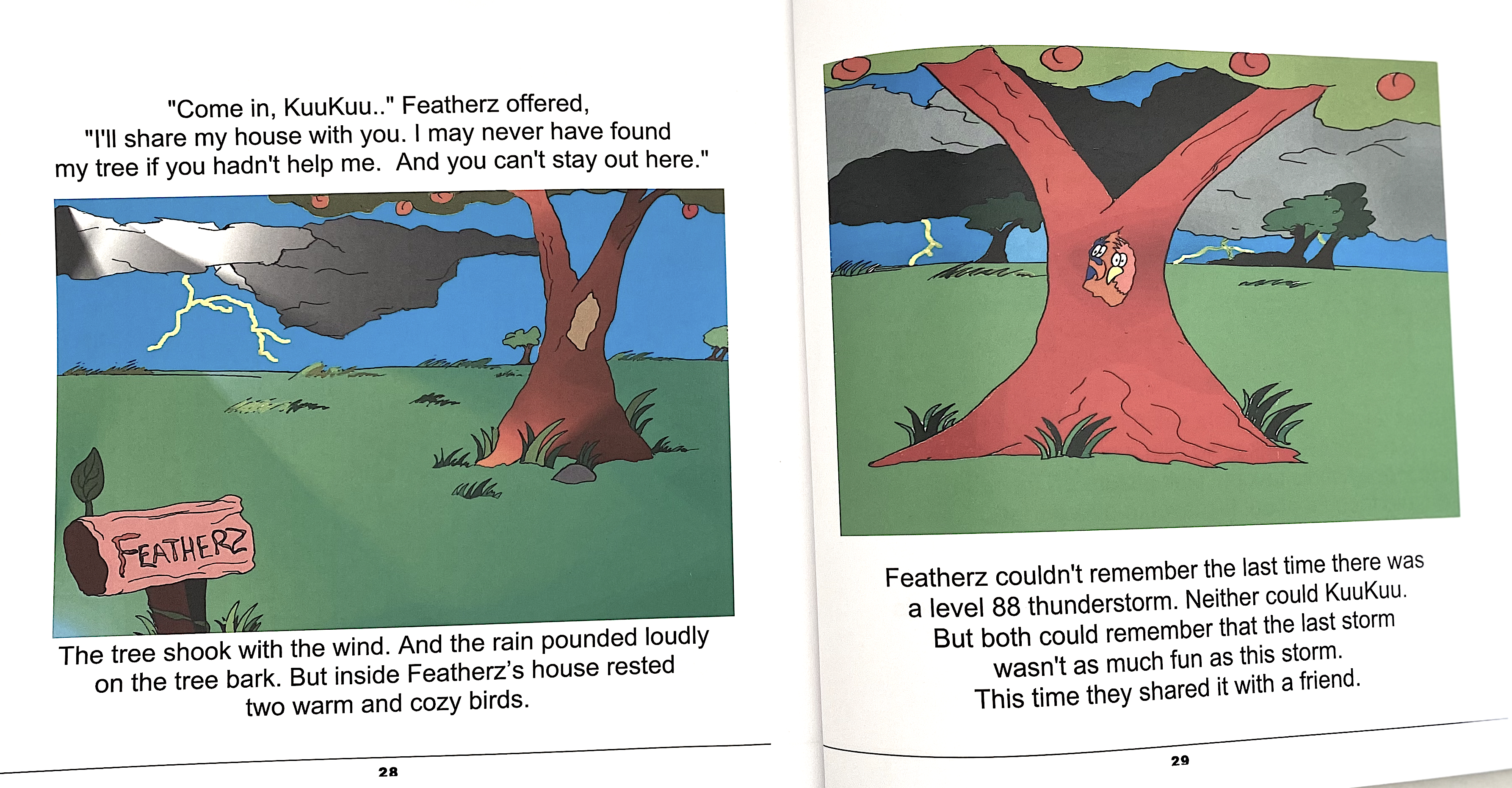 VOLUME 3- FEATHERZ MEETS KUUKUU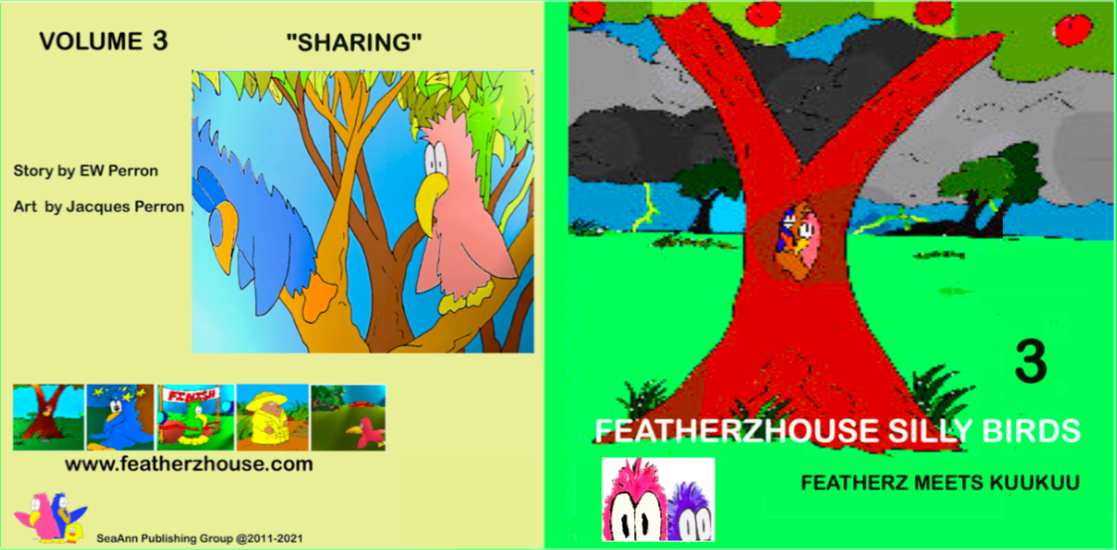 "Sharing"
God is happy when we share.
Sometimes you may not want to share at first.
However, You will find that sharing can be fun.
Helping others is always better than being selfish.
When you start sharing, you just
might discover that others will start sharing with YOU!
"It is more blessed to give than to receive"
Acts 20:35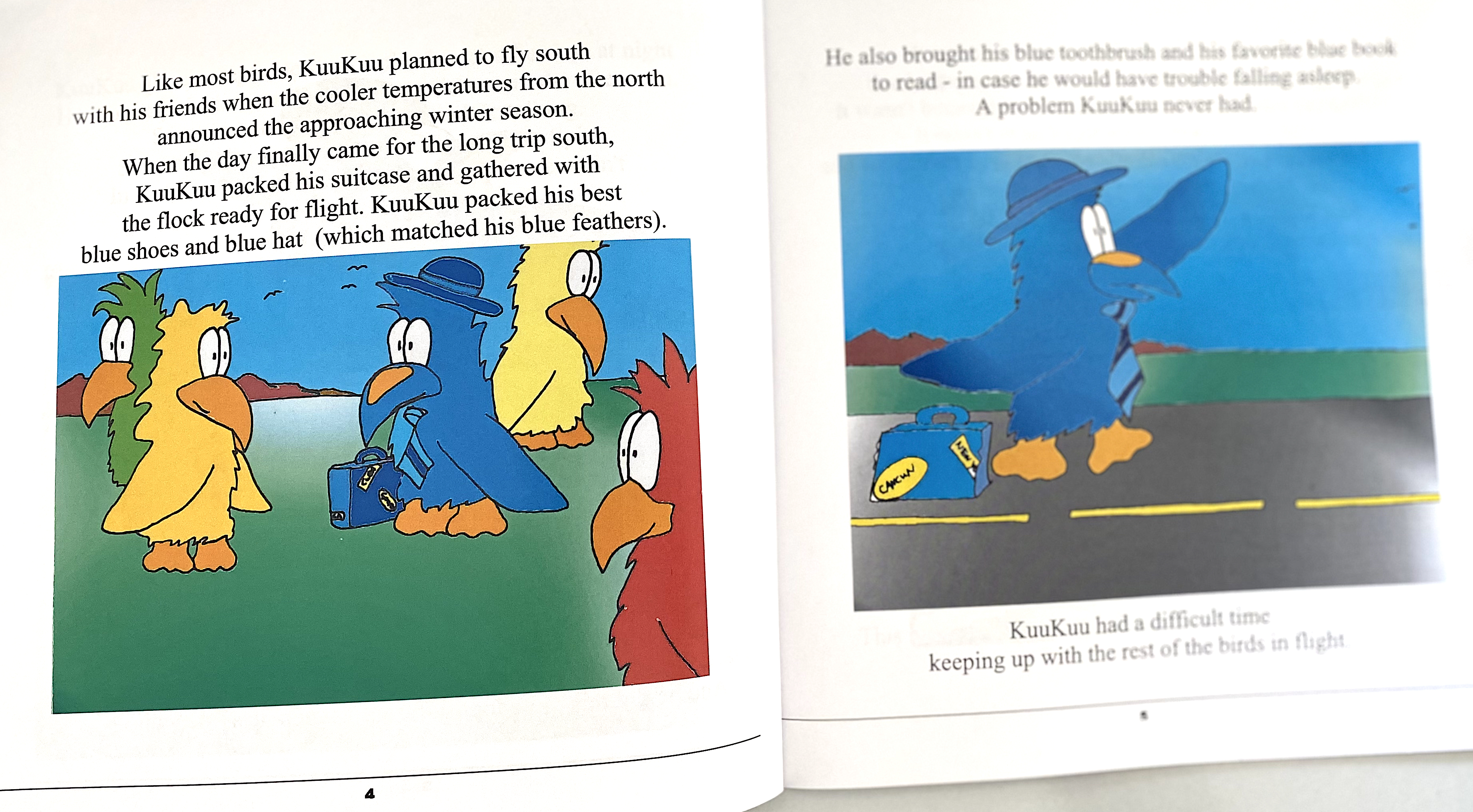 VOLUME 4- MUNCHKEN THE BABY BIRD

"Being a Friend"
Both birds remembered that to have friends,
you must be a friend to others.
This makes God very pleased with us.
That is why He tells us in the Bible to "love one another".
This means always be friends to others.
"A man who has friends must himself be friendly"
Proverbs 18:24

VOLUME 5- IVY THE GREEN BIRD WITH BIG FEET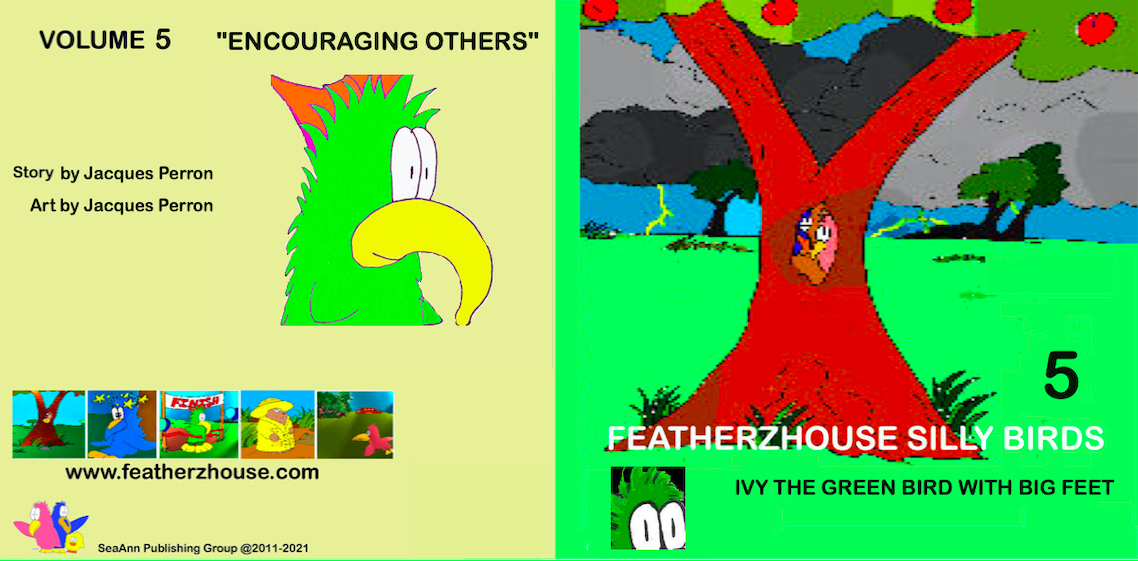 "Encouraging Others"

Featherz did the right thing by accepting Ivy,
even though she seemed so different.
God is happy with us when we are kind to others,
even if they are different from us.
And Ivy did the right thing by accepting the way God made her.
"...Encourage the faint hearted..."
1st Thessalonians 5:17